This is an approximate rendition of our counter-clockwise route around the U.S.
We will be departing from Phoenix approximately March 1, 2005. Our intended stops include the Benson Days gyro fly-in and the EAA Sun n Fun fly ins in Florida in April and the Mentone, Indiana and EAA Oshkosh, Wisconsin fly-ins during July 2005. We plan to finish our trip back in Arizona in September or October 2005.
This is actually the driving map that Dee will mostly follow. It does not show a few places where Rob will fly out and pick up one or two states that Dee may pass by in the motorhome.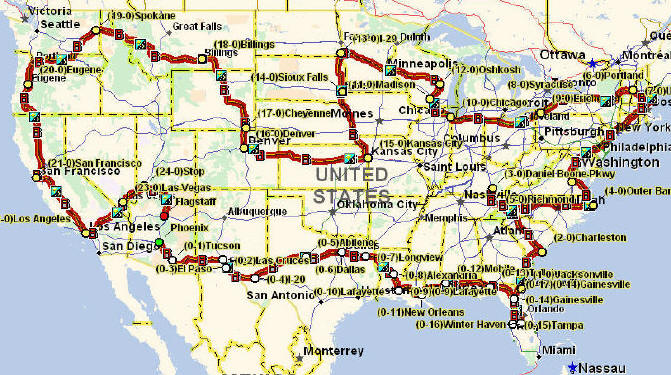 This site was last updated 11/07/05